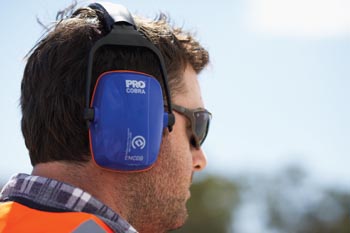 Hearing loss has a dramatic impact on quality of life and may contribute to other safety problems ,such as lack of awareness and reduced concentration.
Correctly designed and fitted ear protection will keep industrial noise levels below harmful levels.

ProChoice offers the highest standard of hearing protection available.


Earmuffs suppress unwanted noise by completely covering the outer ear.

Disposable Ear Plugs are made of PU foam designed to be compressed and then inserted into a person's ear canal.

Reusable Ear Plugs are pre moulded and made from silicon.Pairs may be joined with a cord or plastic head band.